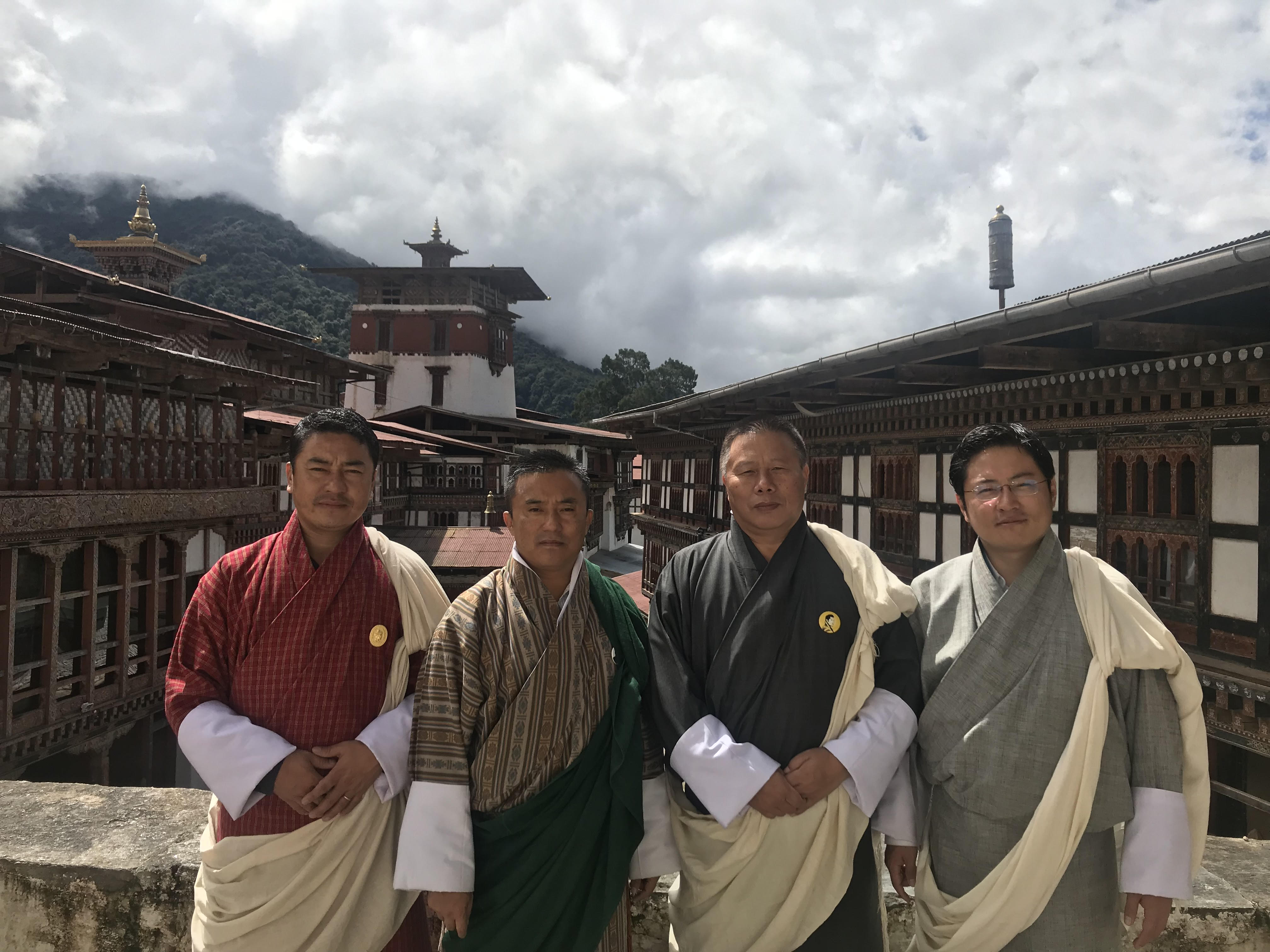 An objective of decentralization is localizing democracy; promoting a strong culture of local democracy at the grassroots that enable its constituents to partake in decisions that affect their lives. Strong local democracies strengthen national democracy.
Sensitization with dzongkhag staff and other organization representatives

Judicial procedures

Planning, Budgeting and M&E

Governance in Bhutan: a historical background

Inclusive decision-making (public policy)

Challenges and Opportunities: Way forward
The local governance strengthening component was part of a collaborative project under the CSO Grant of Helvetas Bhutan funded by the European Union. The team from the Center for Local Governance and Research carried out training for local leaders (mangmis and tshogpas) on local government laws, planning, monitoring and evaluation to name a few in Zhemgang.

This was followed by visits to all 5 gewogs of Dragteng, Korphu, Langhtil, Nubi, Tangsibji and dzongkhag administration. In day long interactions, members of community based organizations including gewog staff and local leaders were exposed to historical background to governance in Bhutan, engaged to think about the challenges and opportunities in local governance in current context, introduced to decision-making and participation (public policy) and information shared on judicial processes (access to justice). On September 30, 2019, it was also conducted for the dzongkhag administration led by the dzongrab, superintendent of police, sector heads and representatives of other organizations. Dzongkhag Tshogdu Chairperson and other Gups also joined the session.
The other component involves development of Jangbi campsite with the aim of receiving more visitors to the uniquely rich Eco-trail which is planned to be completed in the coming weeks.
We thank the community based organizations, local government, the administrative staff and representatives of other agencies of Trongsa for your support and cooperation. We also thank Helvetas office in Bhutan for making this possible and the European Union for providing resource to the civil society and non-governmental sector, to contribute in development. It has been a fulfilling experience for us at the Center and we hope to use knowledge and experience gained in contributing in the important area in times to come. We also thank the department of local governance for your support.