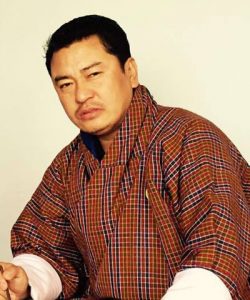 THARCHEN
FOUNDER / EXECUTIVE DIRECTOR
Tharchen began his career as an educator and became a school principal before leaving the civil service after more than 8 years educating children in rural Bhutan. He has a Master Degree in Education (Educational Administration and Management) from Naresuan University in Thailand.
He was elected to the National Council as a Member of Parliament representing the people of Trongsa dzongkhag from 2013-2018. Among his notable works has been his active role in initiating income and employment generating projects in very remote areas besides raising several important debates on local governance.
He served on the Public Accounts Committee. He also chaired the Good Governance Committee which made valuable input into the direction of the decentralization policy discussion as a result of a diagnostic study on local governments.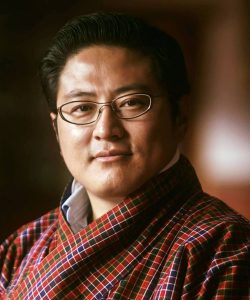 SANGAY KHANDU
CO-FOUNDER / ASSOCIATE DIRECTOR
Sangay has banking, human resource management, parliament and international organization experience. He has a Master Degree in Business Administration.
As an MP for 10 years, Sangay has led several committees and discussions in Parliament including an attempt to bring in a Private Member's Right to Information (RTI) Bill. He also successfully brought discussion on 'access to legal aid services' to Parliament resulting in the National Council passing a resolution calling the Government to act on making the necessary resources available to secure justice.
He continues to engage with youth empowerment programmes and is currently on the board of the Bhutan Centre for Media and Democracy which is a registered civil society organization working on media literacy and citizenship. He was the lead collaborator with the Centre for the Study of Democracy, University of Westminster, UK in organizing Bhutan's first 'Biodemocracy conference' in July 2019.
As an independent consultant, he has conducted basic legislative training for the researchers and staff of the Parliament of Bhutan funded by the International Institute for Democracy and Electoral Assistance (IDEA). He was also a resource person for a joint National Assembly and UNICEF policy analysis training project for parliament researchers and staff.
His work experience includes working with the Royal Monetary Authority (Central Bank of Bhutan) followed by the Bhutan Power Corporation where he modernized the company's Human Resource Management System and helped implement a two-tiered performance management system (Performance Based Incentive System). He also was part of team that developed the HR Manual and trained more than 400 employees. He then joined the International Trade Centre (UNCTAD/WTO) as the National Project Coordinator for the EU-Bhutan Exports Capacity Development project that successfully established the Spices and Herbs Association of Bhutan, making important inputs into developing the handwoven textile sector including re-training weavers in natural dyes in association with the Handicrafts Association of Bhutan, and exploring potentials of Bhutanese bottled water and spices.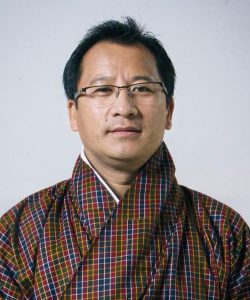 JIGMI RINZIN (FCCA)
ASSOCIATE CONSULTANT
Jigmi is a Managing Partner/CEO of JIGMI Audit & Financials Pvt. Ltd. and a member of Association of Chartered Certified Accountants (ACCA), UK. He is also a member of Global Parliamentarians Forum on Evaluation (GPFE) and Evaluation Association of Bhutan (EAB), which are involved in the promotion of evaluation profession.
He was a civil servant for more than over 12 years with Royal Audit Authority and Anti-Corruption Commission, and was on government secondment for two years in Kuensel Corporation Ltd in 2002 and 2003. He was elected into Parliament in 2008 and re-elected for another term until 2018 as a Member of National Council. As an MP, Jigmi was on many important committees in Parliament besides chairing the Public Accounts Committee, and had lead several significant inquiries into the economy in the areas of mining and mineral development, agriculture development and public service delivery, besides attending as resource person to several national and international conferences on good governance, parliamentary studies and evaluation.
He is a Fellow Chartered Certified Accountant (FCCA) from the UK and holds a B.Com (Honours) Degree from Delhi University.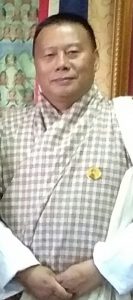 LUNGTEN DORJI
ASSOCIATE CONSULTANT
Lungten has had an illustrious civil service career spanning over 30 years in various executive positions in the Government. He has a Master Degree in Public Administration from International Institute of Public Administration, Paris in France.
Before leaving the civil service, he was the Director General of the Department of Local Governance under the Ministry of Home and Cultural Affairs. Besides serving as Dzongda in dzongkhags in the east for many years, he also was part of several high level committees and led development of important decentralization policy documents. The Department is the focal agency at the centre that works closely with local governments across the country to strengthen decentralization, enhance capacity and improve service delivery.